Perran3D, creating walk-through, 360 virtual property tours in Penzance and throughout West Cornwall
Virtual, 3D walk-through tours of homes and buildings for your web site




Scan of 2-bedroom house (or equivalent). Includes travel, scanning, processing, delivery of 3D tour, "dollhouse" and Floorplan views, tags, a selection of wide-angle stills (1920x 1080 pixels jpgs), hosting of 3D Showcase for 12 months.

Placement of complete tour in Google Street View/ Maps*
Production of Black and White schematic floorplan from tour (click for example)
Hosting, per anum after the first year (we will send you a reminder before renewal to check you still want it hosted).

Street View only option - capture of up to 10 x 360 interior/ exterior images and placement in to Google Street View linked to business listing
* Commercial properties only (including holiday cottages)
Multiple unit discounts.


Perran3D is based in Penzance, West Cornwall and covers the whole of Cornwall and we could be tempted to leave this beautiful county for larger jobs.
On the day of the scan there is little for you to do. Ensure the property is tidy and "dressed" as you would like it to be presented.
We don't require power or an Internet connection and don't need additional lighting for normal indoor conditions (please warn us if you have a particularly dark area that needs scanning and we will bring a lamp).
For holiday rentals scans can be completed in the changeover window if needed.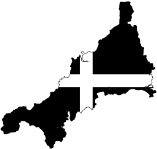 £179
(add £30 per bedroom over 2)


We have experience of larger projects and can provide a quote for private and public buildings, yachts, aircraft, lodges, static caravans… any indoor structure.